End Hunger Cause Necklace- Miniature Spoon pendant with Fork charm necklace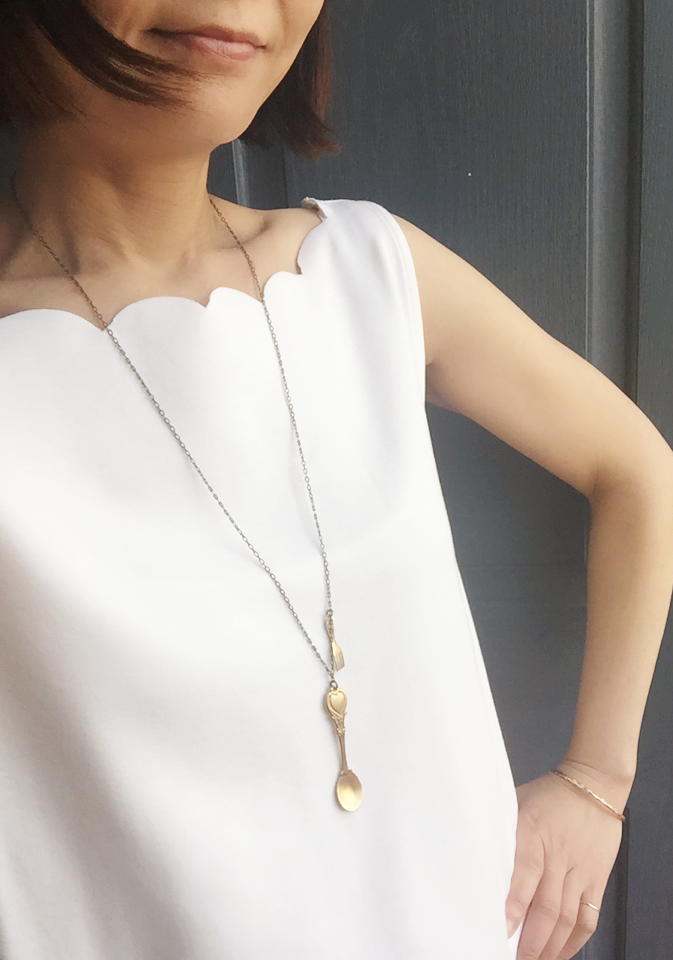 End Hunger Cause Necklace- Miniature Spoon pendant with Fork charm necklace
At Sora Designs, we love supporting our community by donating products and money to local organizations. We are donating 100% of the profits of this earring to the Alameda County Community Food Bank. Even in the prosperous San Francisco Bay Area, 1 in 3 children face the threat of hunger. The Alameda County Community Food Bank serves the 1 in 5 residents who rely on the Food Bank. Thanks to their efficient effort, children have the nourishment they need. Seniors can afford both nutrition and medicine. Thousands of families have food -- and hope -- through tough times. The Alameda County Community Food Bank was selected as Food Bank of 2016 by Feeding America. Together, we're passionately pursuing a hunger-free community.

Want to check our progress? Sure, Follow us on Instagram @soradesigns to get updates on our progress!!

Spoon Me- An antiqued brass spoon pendant is adorned with a tiny fork charm and dangles from the antiqued brass chain.
Approx. 28 inches long.