Big Heart Dangle Earrings, Personalized word earrings, Psychology major, Heart jewelry, graduation gift, I love Data Earrings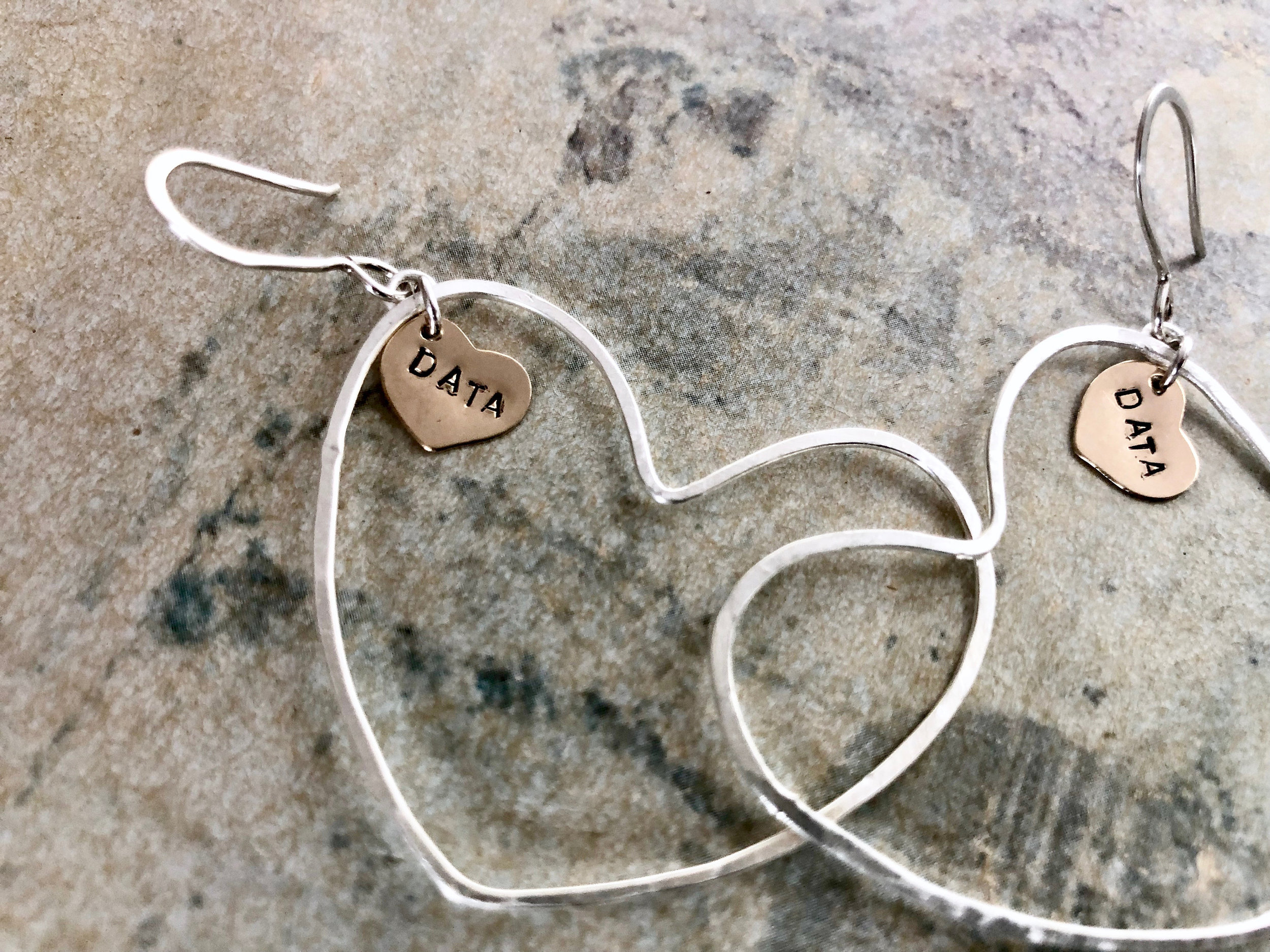 Big Heart Dangle Earrings, Personalized word earrings, Psychology major, Heart jewelry, graduation gift, I love Data Earrings
Big Heart Dangle Earrings, Personalized word earrings, Psychology major, Heart jewelry, graduation gift, I love Data Earrings

These earrings were co-designed with Dr. Chung who is teaching business analytics at the College of William and Mary. She wants to wear these earrings with "I LOVE DATA" t-shirt!

The earrings feature hand-forged super large sterling silver open heart links. The smaller 14kt gold filled heart dangle can be personalized with initials or words up to 5 letters such as "Mr." "Mrs" on each side!
Look for the matching necklace? Yes, it is available in my Simplicity Necklace Section!

About 2 inches long, sterling silver French ear wire component.