Labradorite drop earrings, Bridesmaid jewelry, gemstone teardrop earrings, gemstone earrings, labradorite teardrop earrings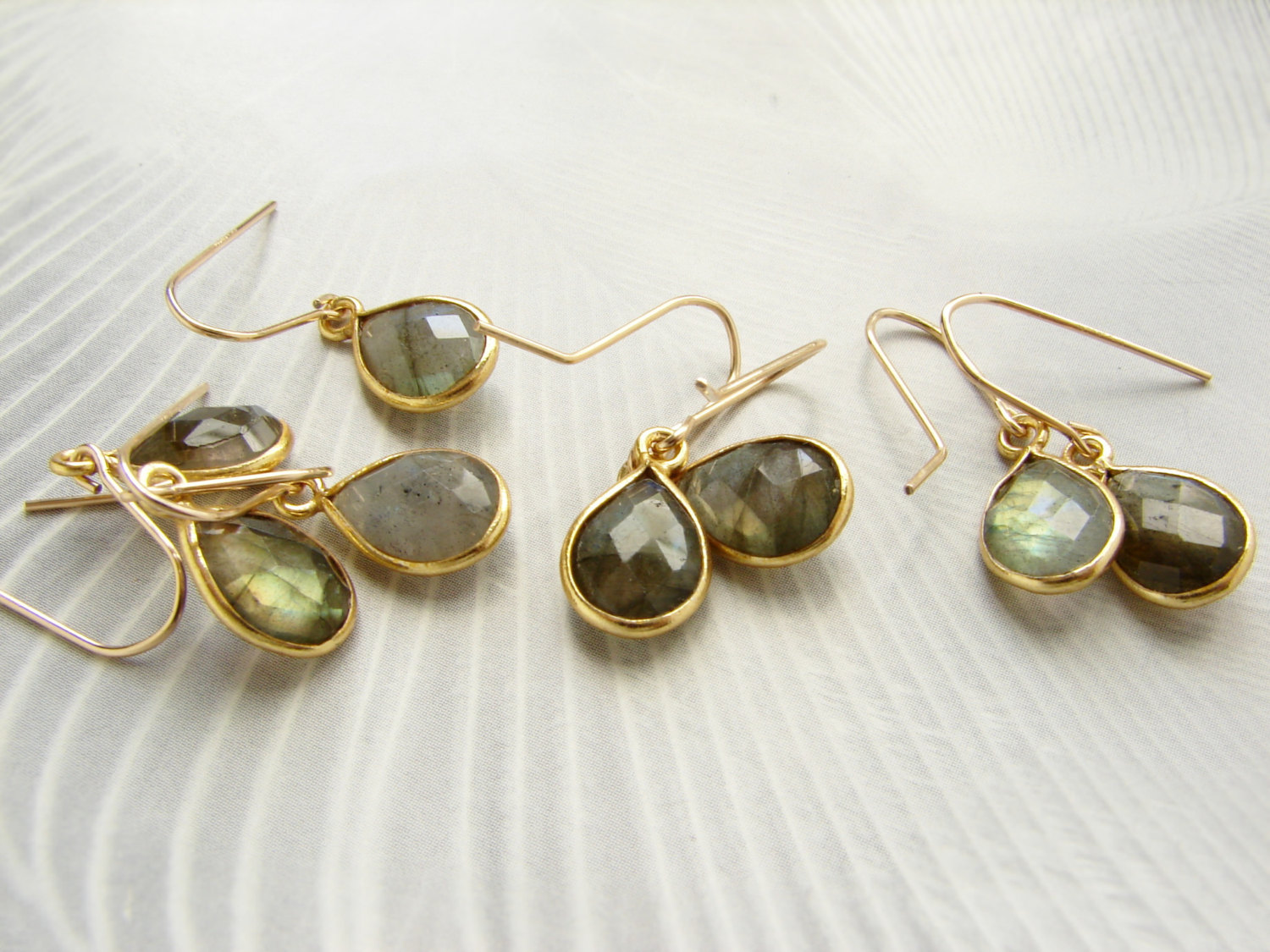 Labradorite drop earrings, Bridesmaid jewelry, gemstone teardrop earrings, gemstone earrings, labradorite teardrop earrings
Labradorite drop earrings,Bridesmaid jewelry, gemstone teardrop dangle earrings


Labradorite is an unusual mineral. It can display a beautiful iridescent play of colors, caused by internal fractures in the mineral that reflect light back and forth, dispersing it into different colors. I have curated these teardrop Labradorite drop with 18 kt gold plating along the edge and dangle below 14t gold filled wire. The stone is about 12mm long.

Labradorite Healing Properties :Healing Labradorite♥ Transformation ♥ Promotes psychic abilities ♥ Strengthens our will ♥ Stimulates imagination ♥ Calming ** From http://www.charmsoflight.com/ **

**Please Note that these are natural stones so there will be color variations from the photo.