petal drop earrings, drop earrings, gold silver lotus petals, simple everyday drop earrings gift for her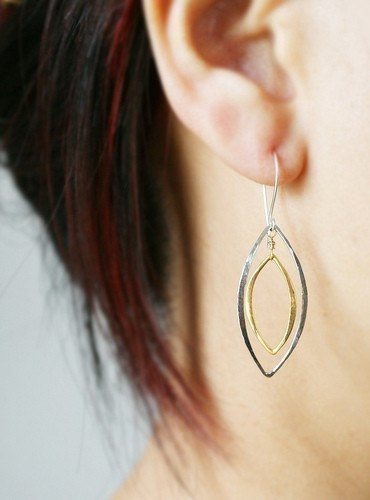 petal drop earrings, drop earrings, gold silver lotus petals, simple everyday drop earrings gift for her
gold silver petal drop earrings hoops minimal everyday earrings gift for her

Concentric lotus petals in sterling silver and 18kt gold vermeil are given countless surfaces (hand hammered) that catch and reflect light. These dandy duos are slightly curved and in their geometric poetry for your everyday wear. So lightweight and dangling. Hand crafted sterling silver French wire. Approx. 1-1/2"L.

Matching long necklace with lotus petals of different sizes available in the shop.


note: Vermeil (pronounced ver-may) is a combination of precious metals. The inside core is pure sterling silver. The outer coating is of solid, finely crafted 18kt gold. These two precious metals are combined to produce long-lasting jewelry that looks, feels, and endures exactly like pure gold.