Realistic Hummingbird earrings, pull through earrings, hummingbird threader earrings, sterling silver real hummingbird earrings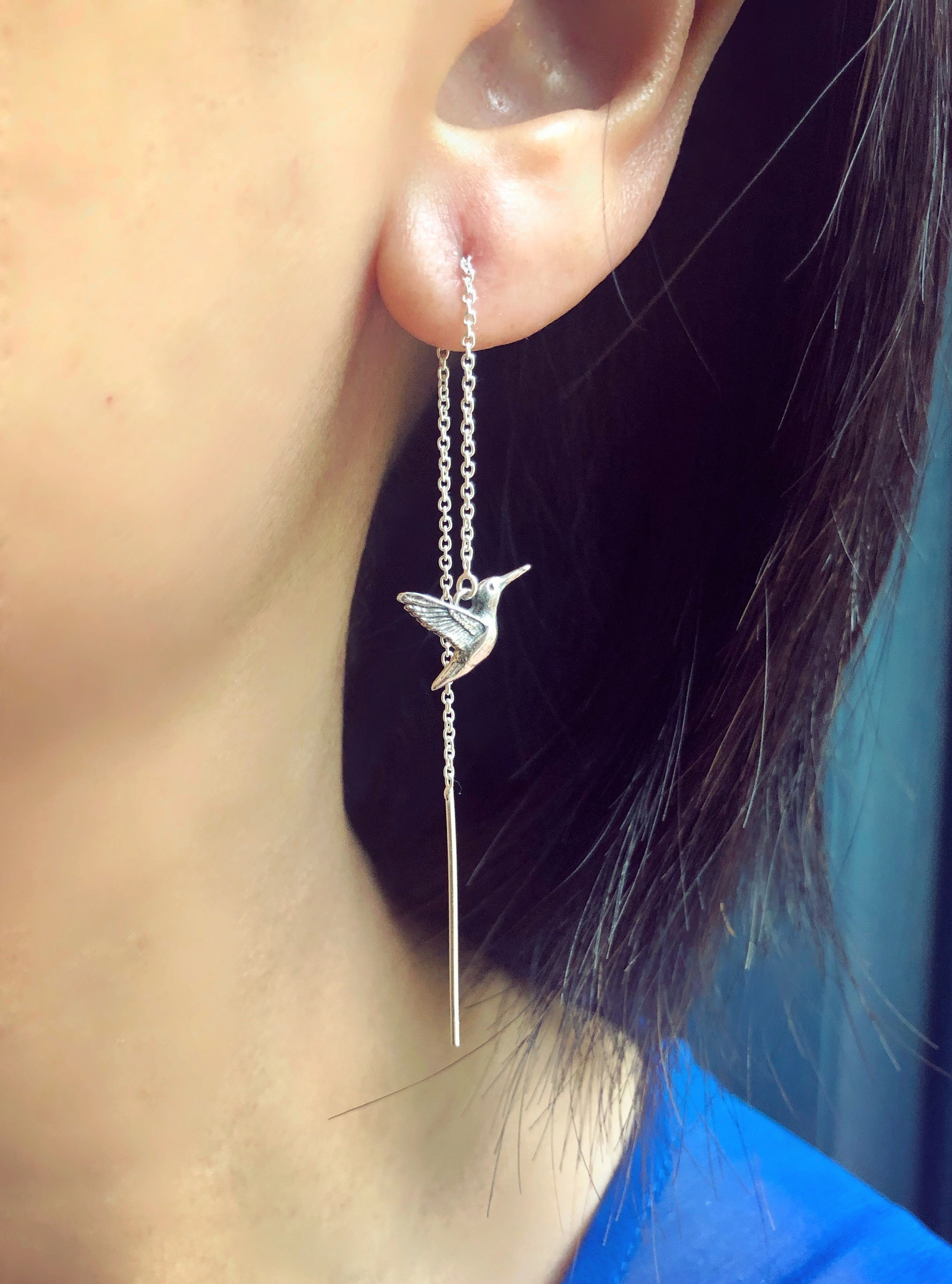 Realistic Hummingbird earrings, pull through earrings, hummingbird threader earrings, sterling silver real hummingbird earrings
Realistic sterling silver hummingbird threader earrings, hummingbird threader earrings, hummingbird earrings

These tiny creatures symbolize the enjoyment of life and lightness of being.
The earrings featuring two delicate hummingbirds in sterling silver and dangle below sterling silver threader chain. You can adjust the length you like by pulling the sterling silver chain. Very lightweight and pretty. (If you don't like the threader style, I also have it dangle below regular French wire, see the last photo. in the Simplicity Earrings section).

Hummingbird necklace with a gold bar necklace in "Simplicity Necklaces" section.