Rose Gold feather necklace, small metal feather necklace, Enchanted Feather necklace gift for her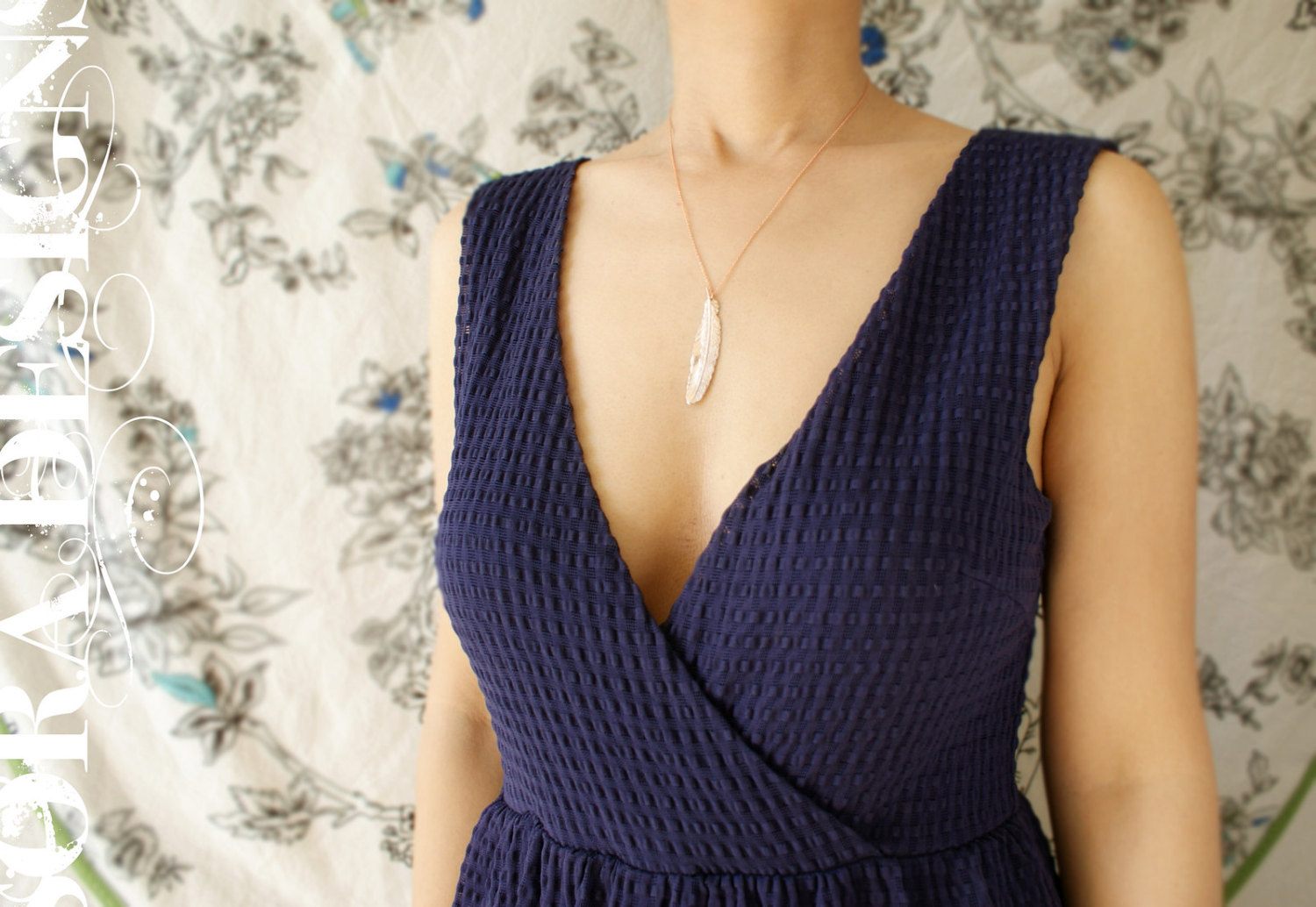 Rose Gold feather necklace, small metal feather necklace, Enchanted Feather necklace gift for her
rose gold feather necklace

A detailed metal feather in matte rose gold tone dangle below rust resistant rose gold plated cable chain. This is the smaller feather shown layered with the larger long feather necklace (which can be found in the shop too).

The model photo shows 18 inches length so you can layer it with other necklaces. Or you can choose your own length. The feather is 2 inches long. There is another sideway gold tone feather with 14kt gold filled chain listed in the shop too.