Forever Necklace, Bar Necklace, Valentines necklace, Personalized Bar Necklace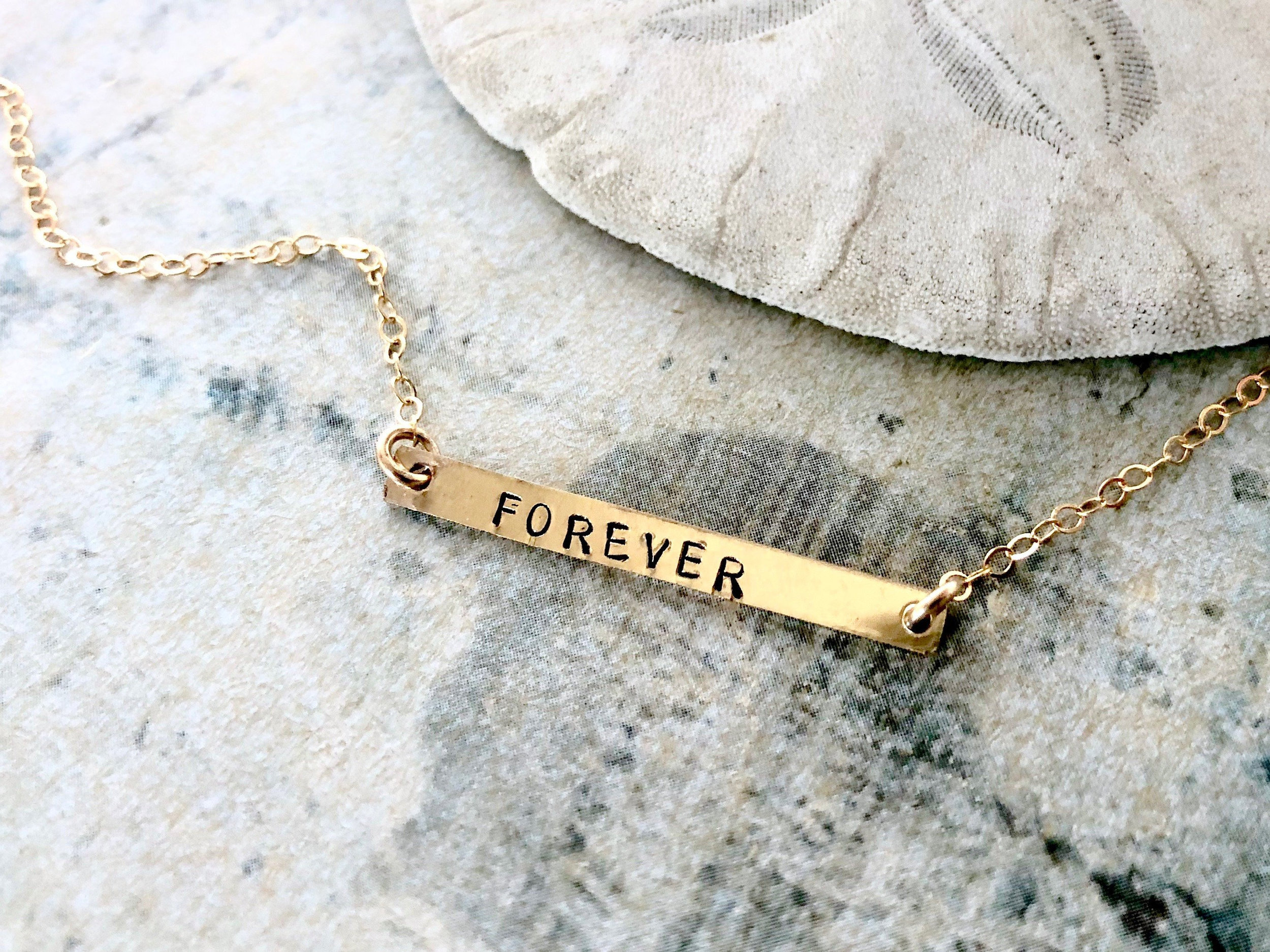 Forever Necklace, Bar Necklace, Valentines necklace, Personalized Bar Necklace
Gold Bar Necklace, Custom Bar Necklace, Jewelry Gift in sterling silver, 14kt gold filled, rose gold filled

Customize your skinny bar necklace. Starting with selection of the bar metal (in gold filled, rose gold filled or solid sterling silver). Next, select the chain length. Then, choose number of the letters (or just leave it blank). The bar measures 27mm long and 3 mm wide.
The model photo shows rose gold filled skinny bar in 16 inches. The vertical bar is 19 inches and is available in the "Simplicity Necklaces" section.