Petal necklace, infinity necklace, sprout necklace, hammered lotus petal mixed metal necklace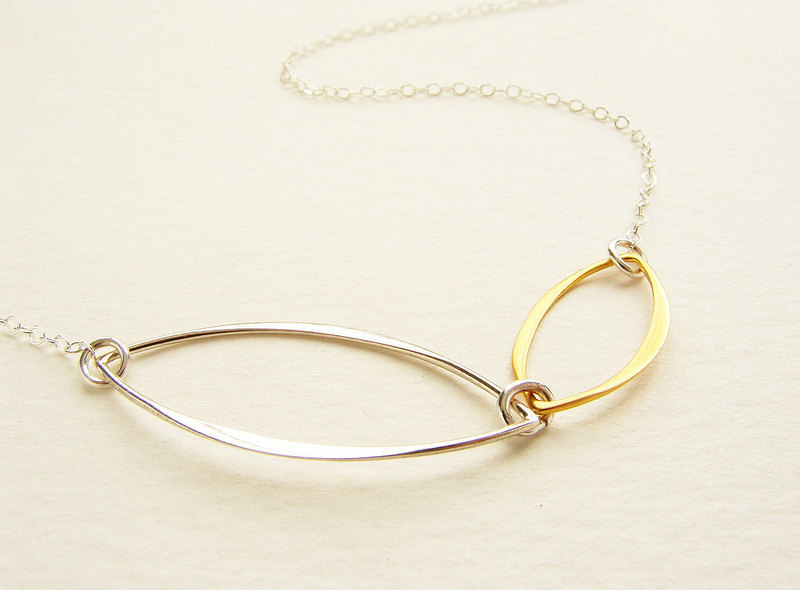 Petal necklace, infinity necklace, sprout necklace, hammered lotus petal mixed metal necklace
minimal jewelry silver gold lotus petal delicate everyday infinity necklace

Hand hammered lotus petals in sterling silver and 18kt gold vermeil are connected to give it a poetic composition. Strung along dainty sterling silver chain. Approx. 16 inches long.

Matching earrings with lotus petals available in the "SimplicityEarrings" section. A long necklace version (so you can double up the necklace for a layered look) also available in "SimplicityNecklaces" section.


note: Vermeil (pronounced ver-may) is a combination of precious metals. The inside core is pure sterling silver. The outer coating is of solid, finely crafted 18kt gold. These two precious metals are combined to produce long-lasting jewelry that looks, feels, and endures exactly like pure gold.